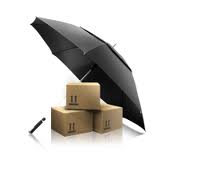 Cargo insurance is one of the factors of your confidence in our reliability. Making a commitment to the delivery of your cargoes, we are interested in its full safety. This is why our company signed a contract of liability insurance carrier in the amount of 250 000 Euros per claim. CMR-insurance for our company is an obligatory condition for transportation.
Also the services provided by Kutter Ltd. include a service for additional cargo insurance. This is relevant in case of the high cost of freight. On request, we will insure your cargoes against all risks and all along its route — from the acceptance of the cargo from the seller to the delivery to the end customer. The insurance rate is calculated depending on the nature of cargoes, its route and cost. Cargo insurance contract may be concluded for an amount exceeding the limit of liability under the Convention on the Contract for the International Carriage of Goods and the limit of our standard policy. And most importantly, insurance procedure will not take your time, because we will do it ourselves.
Ensuring safety of a cargo is one of the main objectives of Kutter Ltd.
For more specific information please contact us.