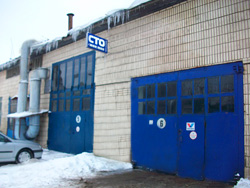 The important line of activity of Kutter LTD is rendering to the population, individual entrepreneurs and legal persons services for diagnostics, maintenance and repair of cars. All works are performed by the experienced personnel.
In the engineering procedure high-quality materials and modern equipment are used which allow our specialists to perform the rendered services on the high level. The warranty is provided for all performed works.
Kutter LTD is interested in establishing long-term relations and hopes for the mutually profitable cooperation. We try to provide the individual approach in every case. Discounts and bonuses are provided for our permanent clients.
Services provided by the service center for repair of cars, microbuses and low-tonnage trucks:
diagnostics and repair of engine,
repair of clutch,
computer diagnostics of electronic systems of a car,
repair of starters and generators,
replacement of belts of the gas-distributing mechanism,
diagnostics and repair of the suspension and running gear,
diagnostics and repair of the brake system,
diagnostics and repair of the steering,
repair of the exhaust system,
wheel rake and toe-in,
replacement of all technical liquids,
small body repair, etc.
In order to receive a more specific information contact us or send the request to us please.