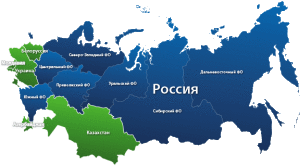 If you need to deliver the freight from the Republic of Belarus to Russia, Ukraine, Kazakhstan and backwards, Kutter LTD is happy to see you among our clients.
We are ready to accept orders for the transportation and dispatch of cargoes of any complexity. We carry out also the traffic of general and nonstandard cargo. The express delivery is possible by small-capacity trucks.
In the course of delivery your cargo is insured from possible risks because the insurance of liability of the cargo carrier is drawn up for all shipping operations.
The tariffs for the provided motor transport are calculated on the basis of the principle of one direction payment. You will have not to pay for the motor vehicle delivery or its return! Because of this the attractive prices are formed — begin to work with us, and your expenses for transport services will significantly reduce.
We can propose a wide assortment of motor vehicles of the carrying capacity up to 22 ton with one direction payment.
We'll help you to select the necessary motor transport using the extensive base of carriers.
In order to receive a more specific information contact us or send the request to us please.