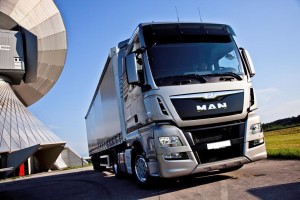 Kutter LTD carries out international freight road haulage from Europe to Belarus and CIS countries by using its own and involved motor transport.
We use the articulated truck fleet of leading world manufacturers. The rolling stock consists of modern linehaul movers and awning semitrailers with the useful capacity from 42 cub.m and carrying capacity up to 22 ton. The express delivery is possible by small-capacity trucks.
We carry out the traffic of both complete and general cargoes.
In the course of delivery your goods are insured from possible risks because the insurance of liability of the cargo carrier is drawn up for all shipping operations.
Specialists of our company will consult you on all matters of transportation of your freight, help to solve the most nonstandard tasks connected with the delivery, as well as to select the suitable transport, or, if necessary, organize the combined traffic by different transport types, provide the paper work.
Additional services
Consultation of the forwarder of the possibility of freight traffic, development of the optimal traffic road.
Warehousing and consolidation.
Separation of goods in a combined container into separate batches.
Packaging, labeling.
Organization of customs clearance of freight.
Execution of export, import and transit documentation.
Freight insurance.
Freight monitoring during transportation, delivery control, informing the forwarder and receiver.
Delivery «from the doors» of the forwarder «to the doors» of the receiver.
In order to receive a more specific information contact us or send the request to us please.