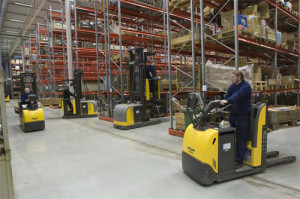 Nowadays one of the fast growing services of Kutter Ltd. is warehousing. We offer a complete range of warehousing and customs services at the modern transit terminal, located on the border with Lithuania and Belarus.
We are pleased to offer you our services that
- responsible storage at the warehouse of "A" category;
- consolidation of shipments from multiple shippers with subsequent delivery to the consignee in the right quantity at the right time;
- reload in combined transport with the change of the mode of transport;
-packaging, re-packing;
- labeling (including goods subject to mandatory labeling as required by law);
- palletizing and segregating of cargoes;
- handling;
- photograph and measurement of packages;
- inventory movements control;
- preparation of transport documents (CMR)
- customs clearance (TIR, EX-1)
For further information, please do not hesitate to contact us.